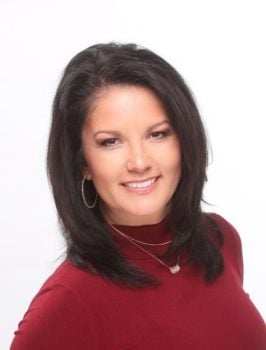 Raquel Vice
Broker, REALTOR®, GRI, CRS, ASP, Green, MRP, PSA
Hi everyone! Welcome. Thank you for being here! Allow me to introduce myself. My name is Raquel. ⁠
⁠
I LOVE selling real estate. It's engrained in my lifestyle. This year marks my 16th anniversary as a REALTOR®! Shortly after earning my license, my mother, Cindy Veliz, and I formed The Veliz-Vice Team! I am SO blessed to be able to work side-by-side with my mother each day. Over the years I have earned several designations including CRS, GRI, ASP, Green, MRP & PSA (currently working on ePro). Keeping up with industry trends, news and changes is integral to growing and thriving in this business. And believe me – it is EVER changing!⁠
⁠
What I REALLY love about my career is not only watching as my clients reach for their goals and the gleam in their eyes when they receive the keys to their new home, realizing they have achieved the American Dream of homeownership, but I also love the challenging moments. When I am able put my skills and experience to work in a sticky situation or to avoid one, and totally WOW my clients, I've done my job. I strive to provide the most comprehensive service to my clients and in doing so, I have formed lasting friendships with many wonderful people. ⁠
⁠
I am a mother to 2 fine young men, Devin and Drew, and fiance' of the loving, supportive, extra charming Junior Frentzel. We all love traveling and outdoor activities: canoeing, boating, hiking, swimming, skiing, golfing. If I'm not working you will usually find me with my family &/or friends, working out, or shopping as I am obsessed with home/interior design. I have designed several display homes, each one offering a unique style. Wine, cooking, baking and being involved in my community are some of my other loves.